About Us
Meet your physical therapist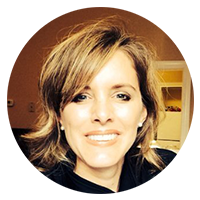 Dr. Catherine (Cate) Coker, PT, DPT, CMP
Dr. Catherine "Cate" Coker, PT, DPT, CMP provides Telehealth Physical Therapy services to the communities of Hawaii and Florida in the general Orthopedic Sports Rehab & Stroke Rehabilitation clients.
In 2005, she graduated from the University of Michigan in Flint with her Bachelor of Science in Biology, Bachelor of Science in Health Science and Clinical Doctorate in Physical Therapy.   In 2020, she completed and published her first book titled, "Train Like A Champ, Harnessing Peak Performance", highlighting various athletic champions and the incredible abilities of the human body in pursuit of peak development.  
Her treatment approach is one-on-one Telehealth consultations with emphasis on evidence-based practice. She is a Certified Mulligan Practitioner with an active manual therapy emphasis in sports rehab!  In stroke care, she uses an artificial robotic intelligence device to assist with Telehealth Stroke care!  Her treatments combine these aspects of care with therapeutic exercise and patient education according to the client's needs and support of current evidence in the field of Physical Therapy.
Make an Appointment
(808)319-8389 phone
(808)439-6860 fax
Did you know?
Medical costs for fall-related injuries total $34 billion annually in the U.S.
Source: CDC